Design PCIe on your own. Simple.
Techies know.
An up-to-date, detailed and comprehensive PCI Express (Gen 1.x – 4.0) course, covering all hardware and software specification and requirements aspects. From specifying performance, through defining architecture and all the way to designing and configuring the hardware platform.
For more information just fill out this form and we'll give you a call as soon as we can.
We promise not to share it with anyone and not to SPAM you. Honest!
Go deep in class – practice in hands-on projects!
The most advanced and up-to-date PCI Express course. Period.
Combining theory and praxis throughout the course
Complete command of PCI Express
Become a professional in a fast growing high-demand field
Some of the companies that send us their techies for training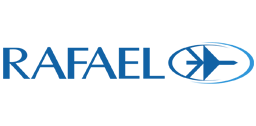 In our experience, logtel is a professional company with extensive knowledge and experience in communication and hardware training and works with first-class lecturers
A comprehensive course – from basic shell commands to kernel level, Linux driver coding and user-space programming. Highly recommended if you want to understand and code in Linux, fairly fast and independently
The course was well built with good coverage. Provides basic tools in all aspects of Linux, user space and kernel. High-level lecturers, with good availability, even after class.
Thank you so much for these courses (FPGAXpert). It gave me lots of tools and knowledge. Everyone who came to lecture us did it with patience and really wanted us to understand and learn and it is very important!
The Board Design Expert Course has very important content and excellent lecturers. It fully encompasses the field, especially Signal Integrity and understanding the meaning of high frequency digital content.
I really appreciate what you have done for me and the support you provided throughout the course. I would love to study further at logtel in the future.
The Board Design course is delivered by experienced industry lecturers, and provided me knowledge and practical experience, in circuit design with emphasis on High Speed Board Design and Signal Integrity, exposure to design tools and an understanding of the design and production of PCBs
Alex Umansky

Worldwide leading PCI Express expert, active participant and contributor to PCI-SIG, CCIX and CXL consortiums. Co-author of PCI Express and CCIX specification, Member Founding Board of Directors CX

Allon Herman

Allon Herman has an experience of many years in the field of UNIX / Linux.

He has been working as a freelance since 1992.

Allon has worked with multiple leading Israeli and internatio

Dr. David Movshovitz Application Security

Ph.D. in Physics (Bar Ilan). Recipient of Israel's Defense Prize for R&D work during military service. Uninterrupted industry experience as founder, VP R&D, CTO and VP Security since 1996

Gilad Taub

Software engineer and Ph.D. candidate (Information Science / Augmented Reality and Cyber) at the Bar-Ilan University. Techie with a special taste for innovation. Over 20 years of experience in soft

Leon Bruckman

Leon Bruckman is IP Light Vice-President for Systems Engineering. IP Light is a start-up company dealing with the edge of optical telecommunications. Leon has over 38 years of high-level technical

Mati Nahson

About 10 years of experience as a HW engineer, SW engineer, System engineer, team leader and project manager. Hardware-Software balance and integration. Design and development of programmable devic

Rafi Givon

Tech entrepreneur, CEO and founder of RTO Systems (specialist in specification, development and production of embedded systems, medical systems, IoT, control & communications systems for the hi

Ziv Serlin

For the last ten years, has been involved in the definition and architecture of high-end products in the networking, communications and computer industries. Has worked as HW manager, System technic